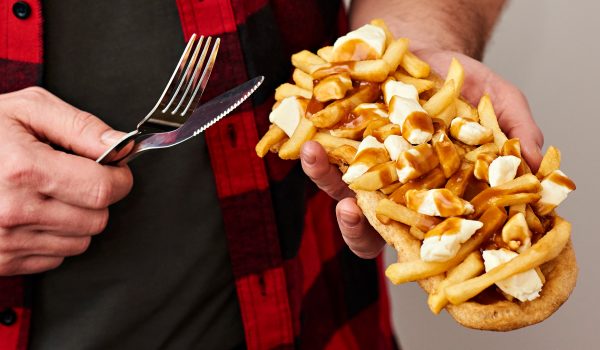 Updated January 10, 2021
Kids eat. Like, a lot. And their capacity for sweet, sugary snacks seems to be much higher than their parental counterparts. I have to constantly work to throttle that sugar intake my children seem to crave. Fruit, yogurt, granola bars and peanut butter are the regular snacks at my house pretty much year round. However, the rules seem to go out the window when we're out having fun, and I know most families are the same. If you are in Cavendish this summer, and you are looking for some fun treats for your family, here are some kid-friendly snacks that you can indulge in too.
Working in Cavendish allows me to sample these delectable delights on a pretty regular basis. Poor me, right?
The PouTail
What is a PouTail, you ask? It's poutine on a BeaverTail pastry.
What does that even mean, you ask? I'll break it down. Poutine is a Canadian culinary tradition originating in Quebec, that includes fries, topped with cheese curds (the squeakier the better), and gravy.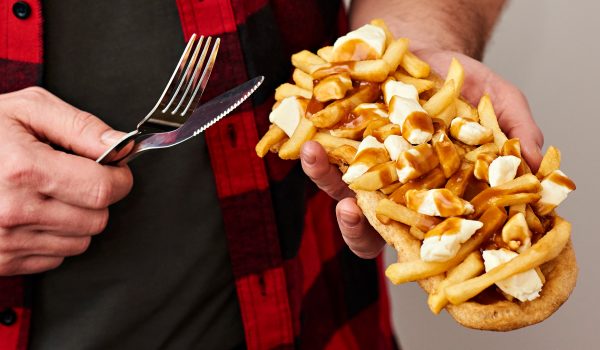 A BeaverTail Pastry is another Canadian icon, a whole wheat pastry that float fried and topped with delicious toppings. Now in this case, the toppings are fries, cheese and gravy. Snacks cannot get any better.
The PouTail is a lot of food, so it can be a meal for an adult or hungry teen, or shared for a snack.
Find it at: This Canadian masterpiece is available at the four BeaverTails Pastry locations in Cavendish.
TIP: Grab a fork and knife, you can't eat this one with your hands.
Build Your Own Frozen Yogurt
This is my go-to creation, simple yet satisfying: Vanilla frozen yogurt, peanut butter cup pieces and topped with a perfect drizzle of Nutella.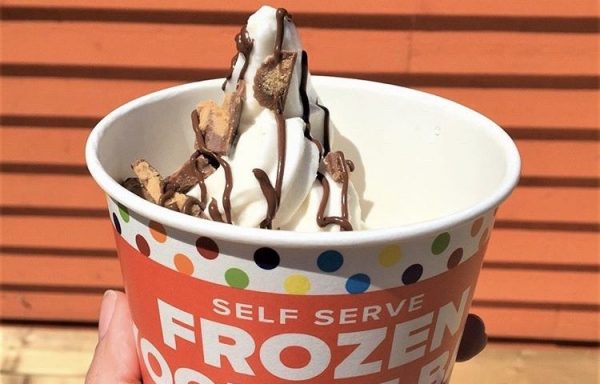 My 11 year old son would say this is way too boring, add two other flavours of frozen yogurt, and every cookie, candy and drizzle he could possibly fit.
Either way, you can build it the way you like. You can make it as indulgent or as simple as you want.
Find it at: Chillz Dairy Bar
Buoys
Buoys are part of the nautical culture on PEI, and these namesake treat are little globes of deep fried sugary goodness. They are crispy on the outside, warm and soft on the inside, sugar coated and topped with a caramel sauce that is just to die for. Buoys are round like a timbit or donut hole, and are served warm.
They are perfect for a dessert after your lunch or supper at The Ship's Company, or really anytime.
Find them at The Ship's Company Pub & Galley.
TIP: They come with toothpicks so you don't need to get your fingers sticky. Your kids won't use the toothpicks and will get sticky fingers.
Frappuccino
Everyone knows these Starbucks treats. Cold, whipped and creamy confections, made with coffee or not, and perfect for your next Instagram pic. They have a selection of non-dairy options, usually coconut milk, almond milk and soy.
Try the Vanilla Bean or Strawberries & Crème for a sweet treat in Cavendish.
Find them at: Seaside Café (proudly serving Starbucks)
TIP: The blue wall outside Seaside Café as a backdrop for your insta pic.
Iceberg
Slush and soft serve ice cream in a cold layered treat. Do you eat it with a spoon or a straw? Straw or spoon? It's a perfect cool treat for the hot days riding the rides at Sandspit in Cavendish.
Find it at Sandspit and Chillz Dairy Bar.
TIP: Chillz Dairy Bar has dairy-free options so you can totally customize your slushie!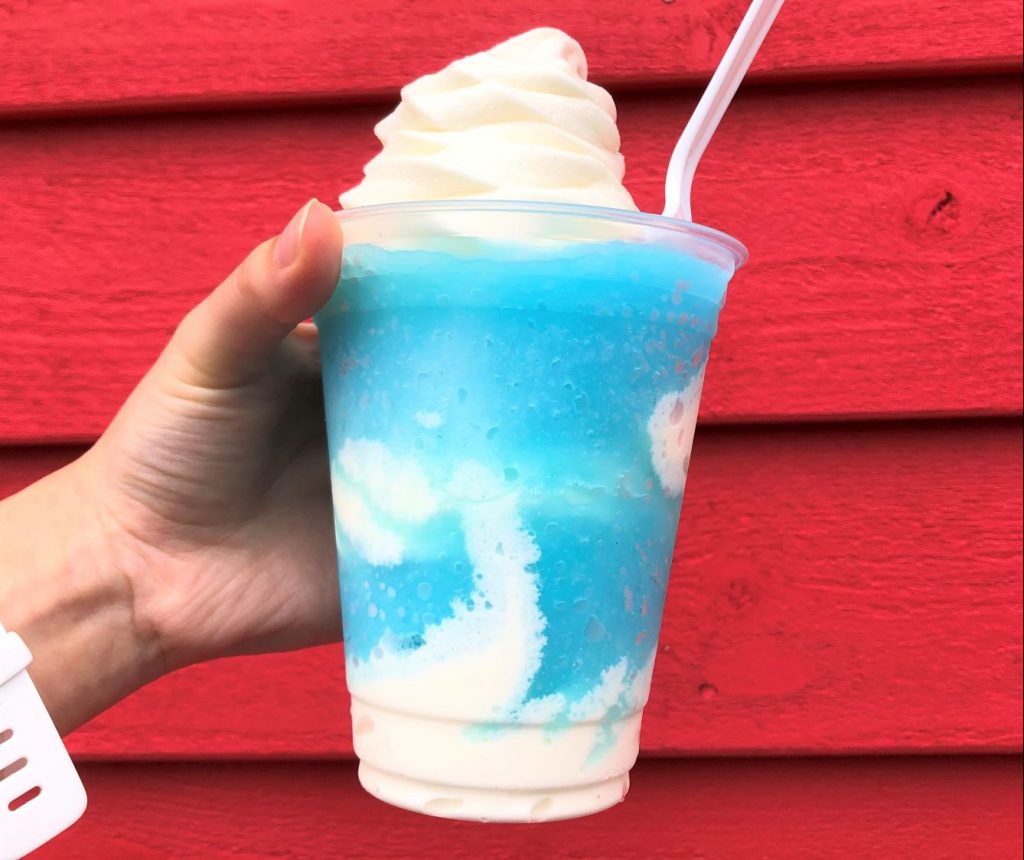 These sweet treats are perfect for your Cavendish vacation snacking, or if you are like me, and work in Cavendish, a regular workday snack, no vacation required. There is so many delicious snacking options in Cavendish, and this is not an exhaustive list. You could also try a BeaverDog, or try some Shipwreck fudge or popcorn.
Happy snacking!
Keep Reading the Family Fun Blog!
A Families Guide to Visiting Cavendish
Top Tips for Spending the Day at the Water Park
Rainy Day Activities in Cavendish, PEI
What's Included in a Sandspit Bracelet