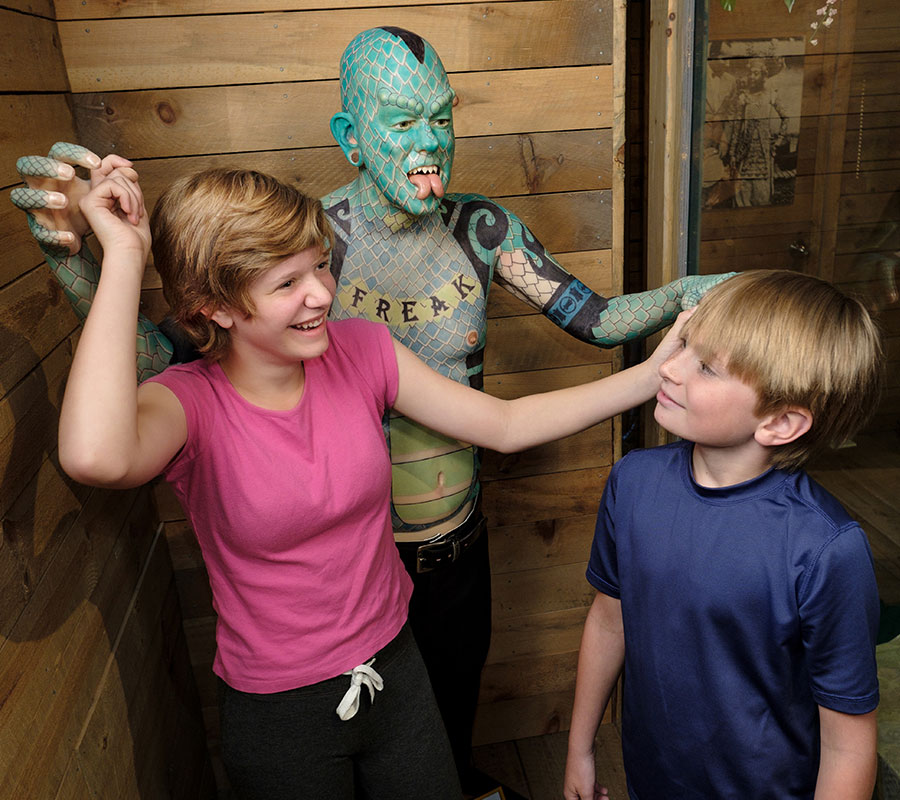 Posted
in
Cavendish Beach Adventure Zone
,
Mariner's Cove Boardwalk
,
Mariner's Cove Mining Company
,
Mariner's Cove Real Miniature Golf
,
Planning a Trip
,
Rainy Day Activities
,
Ripley's Believe It or Not! Odditorium
,
River of Adventure Mini Golf
,
The Hangar Laser Tag Arena
,
Wax World of the Stars
,
Yippee's Playcade
There's something you rarely see in tourism ads promoting our beautiful island (or any place, really), and that something is rain. I understand that rain isn't a huge selling point for a vacation destination, but the truth of the matter is that sometimes it rains, and there is no tarp to protect Prince Edward Island from the rain. I understand that if it rains on your family vacation to Cavendish, you might be a little blue, given that the area is known for its amusement parks and beaches. But chin up because there's lots of family fun to be had, even if the sun isn't shining. I've got all kinds of rainy day activities on PEI for everyone to enjoy!
Personally, I like a rainy day when I'm on vacation because it gives us an excuse to try some things we mightn't have tried otherwise!
Here are ten places for you to go, the next time you're looking for something to do on a rainy day in Cavendish (in no particular order).
Top 10 Rainy Day Activities on PEI for Families
Mariner's Cove Boardwalk
There are many, many indoor attractions for families at Mariner's Cove Boardwalk. Right in the heart of Cavendish, you can eat, shop, and play at this fun place. Older kids will love seeing familiar celebrities at Wax World of the Stars, while kids of all ages will have fun panning for treasures at Mariner's Cove Mining Company.



Cavendish Beach Adventure Zone
Under one roof and great for thrill-seeking families is laser tag and the Route 6 Motel haunted experience (prepare to be scared!) at the Cavendish Beach Adventure Zone, only a minute or two away from Sandspit. You can spend hours here, and you won't even know it's raining outside! You'll find passes for our Adventure Zone and all our other venues here.

Ripley's Believe It or Not!
Also at the Mariner's Cove Boardwalk is Ripley's Believe It or Not! Odditorium. My family loves to explore all of the different weird stuff at Ripley's. It's a great place to spend a day. Over the years, there have been all kinds of interactive displays added, too, like a giant Color Brite wall and the Spin Browser. Get an Amazonian Makeover or Build a Freak Pet!

Shopping at Cavendish Boardwalk
From chocolates and t-shirts to ice cream and home décor, you never know what you'll discover at the shops of the Cavendish Boardwalk. This is a great place to spend time on a rainy day on PEI. There's something to interest all members of your family, from the very young to the young at heart.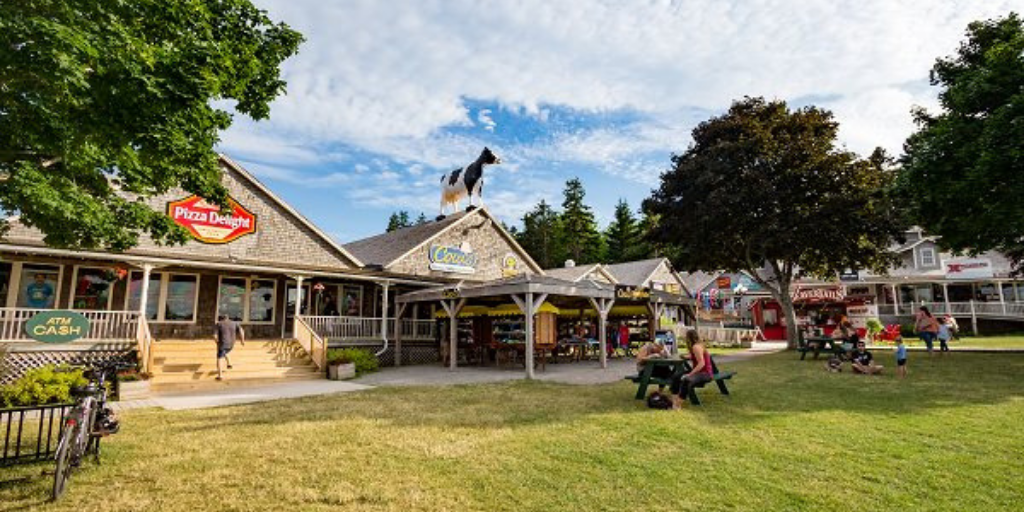 Grandpa's Antique Photo Studio
I've been here a couple of times over the years—once with my husband and once with my best friend. It's a lot of fun! There are different sets and costumes you can choose to do old-time themed photos. Pretend you're gangsters or maybe a family of bank robbers from the wild west. Many Islanders have a photo from here, hanging on their wall. Makes a unique souvenir of your time in Cavendish!
Anne of Green Gables
Green Gables Heritage Place is a beloved attraction for a reason. It really is charming, and it is just as lovely in the rain as it is on a sunny day. Explore a home that is decorated and furnished the way a home would have been in Avonlea, back in the days of Anne. Note: There is a no-touching rule here with all of the antiques and historic items. If you have a child who likes to have a hands-on experience, you may want to sit this one out, and try one of the other indoor options on this list.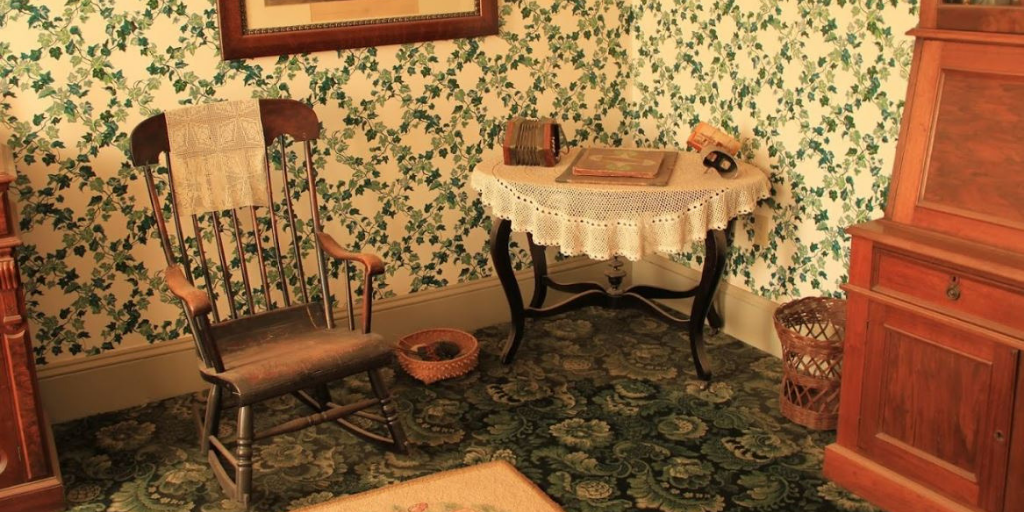 Mini Golf
Although I've already mentioned a couple of indoor mini golf options, but why not get some rain ponchos and head to Sandspit for some outdoor mini golf fun on a rainy day? You may even have the course to yourselves! Black Light Mini Golf also offers an indoor black light mini golf course to try.

Escape Room
If you're feeling sneaky, try out Room Escape Cavendish. You're locked in a room with your family, solve a series of clues in order to crack the code that will get you out! Enjoy some family bonding time as you work together to solve the mystery. (Don't worry, they do let you out eventually, if you are unable to solve it—no overnight adventures here!) Note: Best suited for families with members who are age 14 and over.
Yippee's Playcade
At the Sunset Boardwalk, there's an indoor attraction that all kids are sure to love: Yippee's Playcade. Here, there's more than 50 games of skill and of chance. You'll be able to kill lots of time with your family here. This is one of the rainy day activities on PEI that may have the kids hoping for rain during your next stay!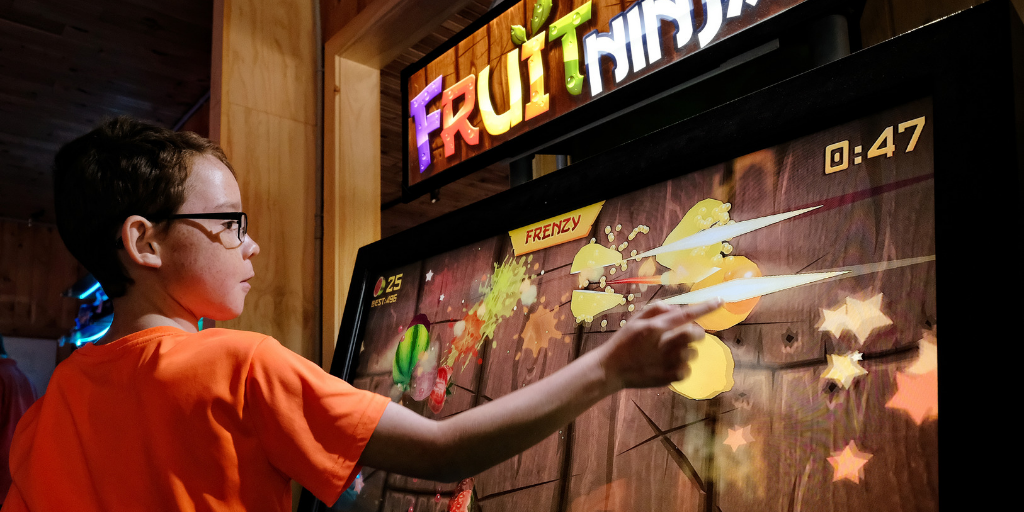 Make the Best of Your Rainy Day on PEI!
Altogether, I hope that the weather is nothing short of spectacular during your stay on the island. But, if you do see some showers in the forecast, don't panic! There's no shortage of fun rainy day activities on PEI. I've come to learn that the amount of fun you have on vacation is influenced more by your attitude about the weather than the weather itself. So, make the best of it on your rainy day and enjoy time together as a family.
Keep Reading the Family Fun Blog!
How to Organize a Mini Golf Tournament
Top 5 Displays at Wax World for a History Buff
The Life of Robert L. Ripley, Curator of the Weird and Wonderful