About
Professionally designed 18-hole miniature golf.
Play around our large pond as you try to avoid the sand traps and water hazards. Family fun that will make you smile! Beautifully landscaped course, special combo with Ripley's Believe It or Not! and Wax World of the Stars, adjacent to course.
Purchase admission to any single Mariner's Cove Boardwalk attraction or bundle your fun and SAVE! Double play tickets allow admission to any two of Ripley's Believe it or Not!, Wax World of the Stars or Mariner's Cove Real Miniature Golf. Triple Play tickets allow admission to all three!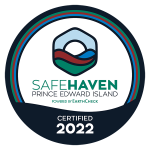 Amenities
Opening May 21, 2022
Bilingual
Non-Smoking
Open Off Season