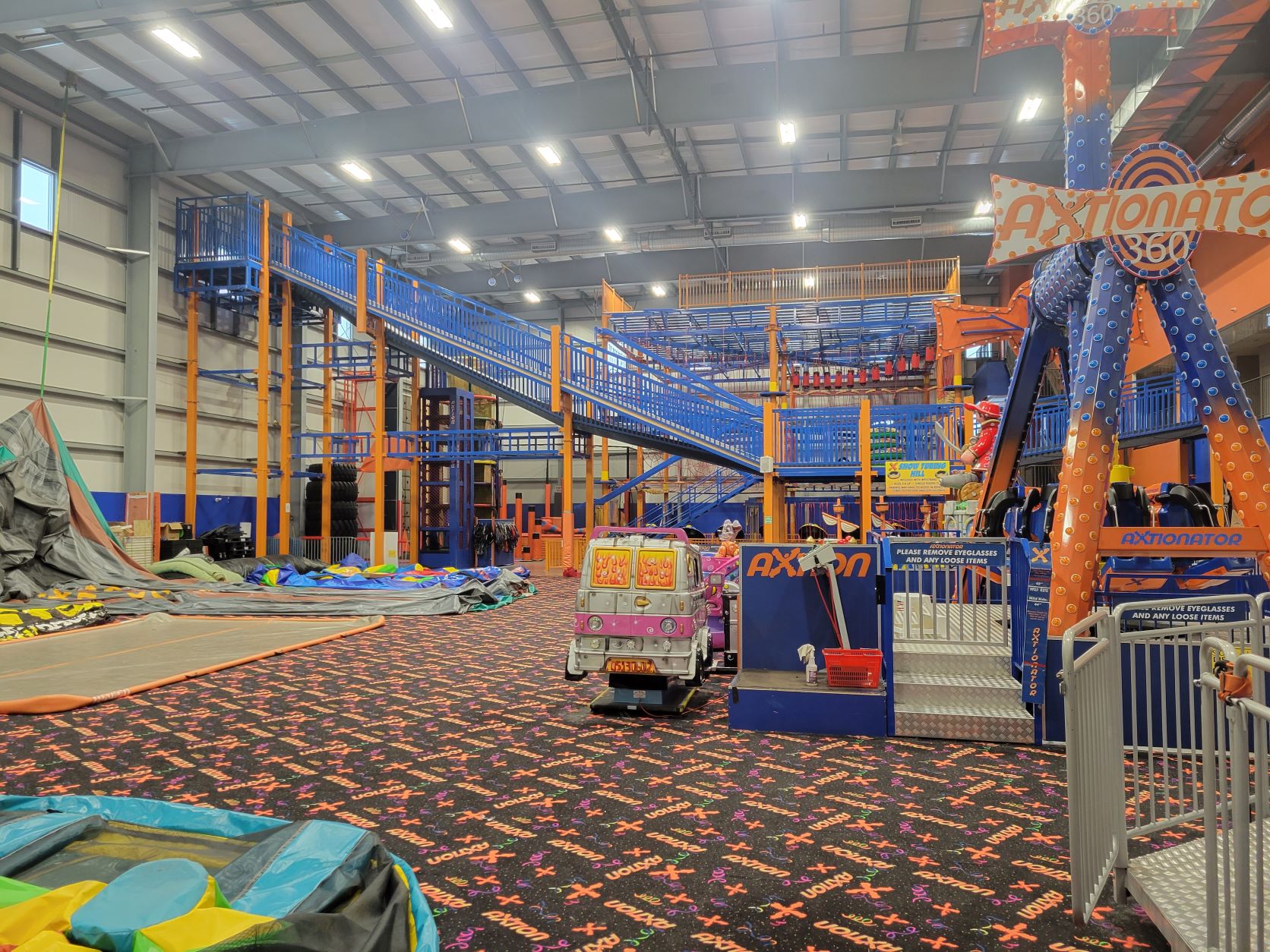 April 25, 2022 (Cavendish, PEI) Maritime Fun Group is pleased to announce they have acquired a number of new rides and attractions to add to their properties on PEI.
The rides were purchased after an indoor family entertainment centre in Newfoundland closed in late 2021. Axtion Indoor Adventure Park had been operating from their location in St. John's for the past 3 years. Several Maritime Fun Group staff travelled to Newfoundland in March to dismantle and pack the equipment on trucks for the journey to PEI. The entire process took just over three weeks.
"While it's unfortunate to see a family entertainment centre forced to close its doors, it gave us the opportunity to expand our offerings with some rides that are almost brand new," says Matthew Jelley, President of Maritime Fun Group – PEI.
The package included a number of indoor play elements including a Ropes Course, Climbing Walls and Play Equipment, along with 3 mechanical rides. The destination of each of the rides and attractions will be announced at a later date.
"While we have locations in mind for the rides, it will take a little longer to finalize the details for the rest of the equipment as we evaluate some of the opportunities that are in front of us," says Jelley. "After the challenges of COVID-19 to our operations, we are excited to be growing again."