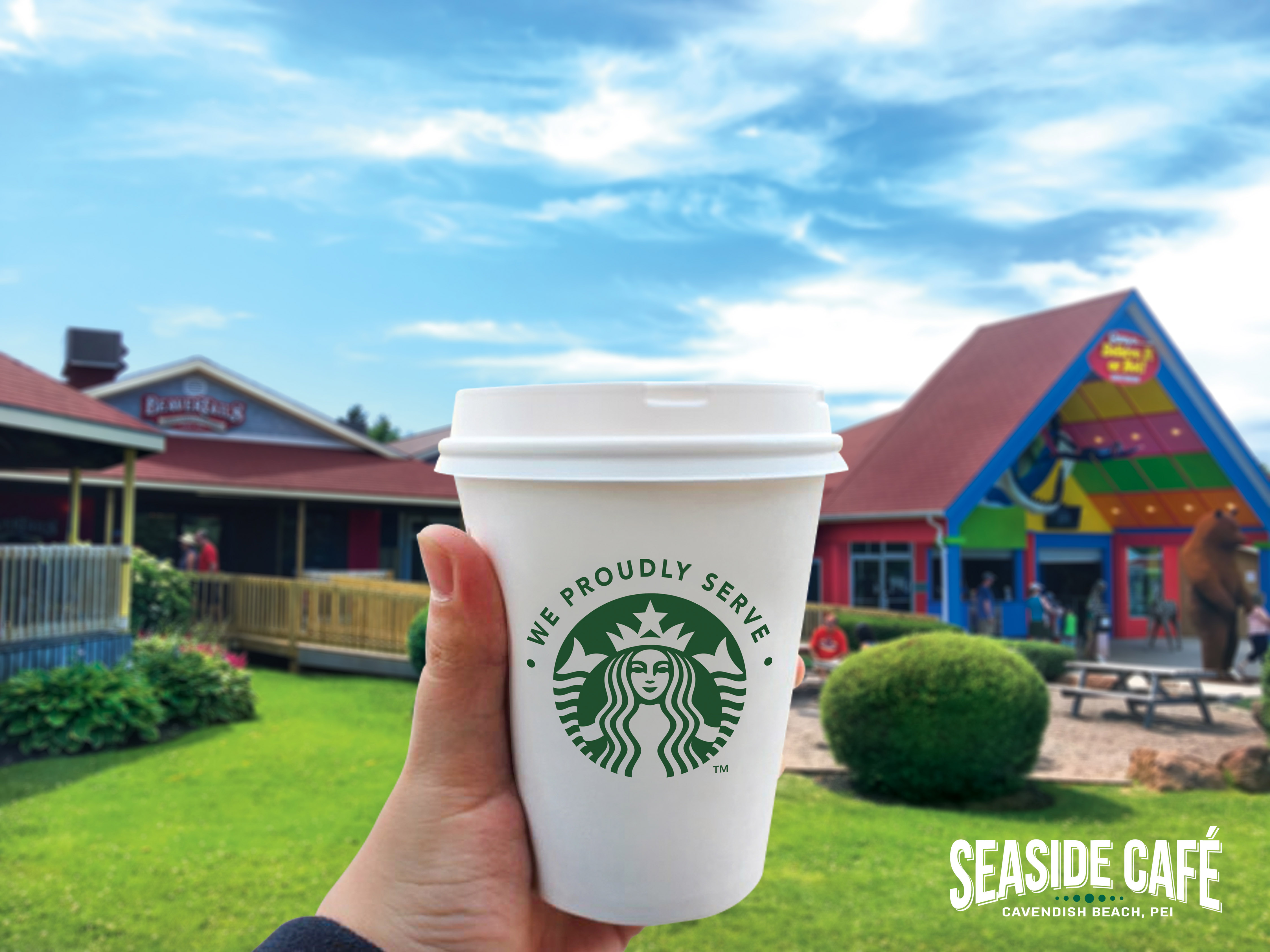 About

Seaside Café will be proudly serving Starbucks® coffee, espressos, blended drinks, teas and cold beverages including Frappuccino's.
Starbucks is the premier roaster and retailer of specialty coffee in the world with 26,000 locations in 75 countries and 90 million visitors every week.
Seaside Café will also offer a selection of fresh baked goods.
Amenities
Reopening June 24, 2022
Food Served
Dine in or Take out