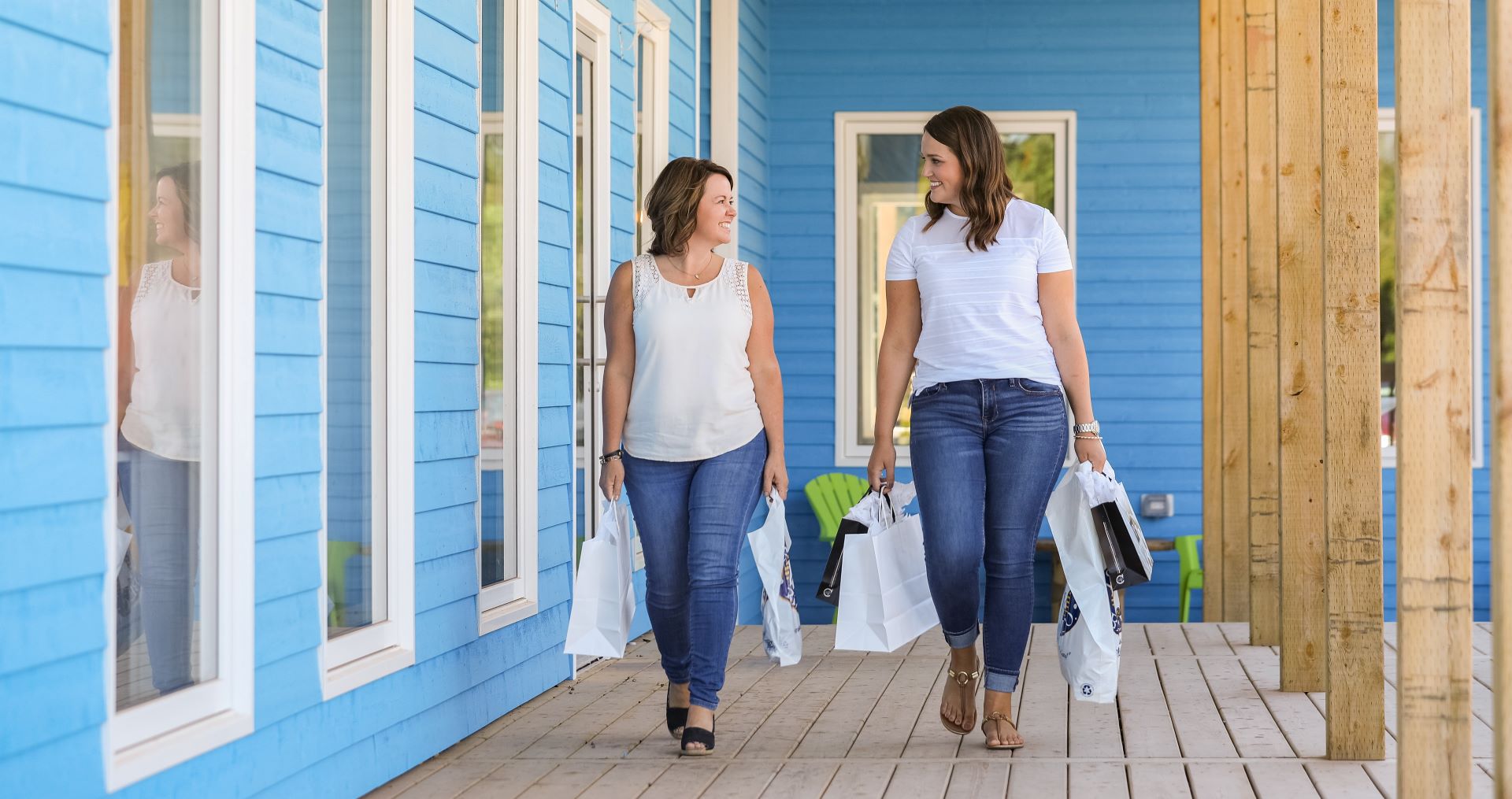 Family vacations are blissful experiences that allow family members to reconnect and enjoy their time together in ways that normal day-to-day life does not. Gone are the daily chores, to-do lists, running around, homework, meal prep, laundry, practices and meetings. You get to enjoy your family at their best when smiles are widest.
Depending on how you've planned your vacation, the days may be jam packed with kid-friendly activities, waterslides, rollercoasters, laser tag, mini golf and more. Or, you might have taken a more leisurely approach to vacation, therefore you opted for less-is-more.
Either way, vacation time should not just be about family-time. To fully recharge yourself, you need to schedule some you-time.
Cavendish has a lot of choices for families and golfers, but there are a lot of things to do in Cavendish for an adult to relax and recharge. Pick and choose from the list below or use it like an itinerary and experience an indulgent day in Cavendish.
Relax and breathe
Cocoon Wellness Spa at the Beach
Cocoon Wellness Spa at the Beach is a spa located at Mariner's Cove Boardwalk. They accept walk-ins, but you can book an appointment on their website.
If you have limited time for a mom-escape, try the Mini-Spa Experience, which offers 10-15 minute appointments. If you have some more time, go all in for one of their Summertime Facials or a massage.

Yoga on the Beach
Center yourself in one of the most gorgeous settings: Cavendish Beach. Watch the early morning sun and hear the surf as you stretch your muscles to get ready for the day ahead.
Check out the schedule on the Parks Canada Guide. In previous years, classes were offered on Wednesdays from 8:30 – 9:30 at Cavendish Campground Beach. To register, just check in at the campground kiosks.

Retail Therapy
Cavendish has some well-known shopping areas. There is some shopping available at Cavendish Boardwalk, where you can pick up some great PEI souvenirs, like a Cows t-shirt, or visit the East Coast Lifestyle shop and pick up a hoodie.
Try Mariner's Cove Boardwalk, where you can find some local shops perfect for a special treat just for mom.
Visit McGregor & Currie Jewelry to treat yourself or your loved one to something sparkly. Their specialty is resin jewelry set in sterling silver, where you can choose your setting (stud, pendant, ring, bracelet), then choose an element close to your heart (beach sand, shells, dirt, ashes) or you can choose from their stock of sand and shells. They love creating fun and meaningful pieces so please be sure to check out their customizable Morse Code line, as well as the Aromatherapy, Crystal and Pearl collections.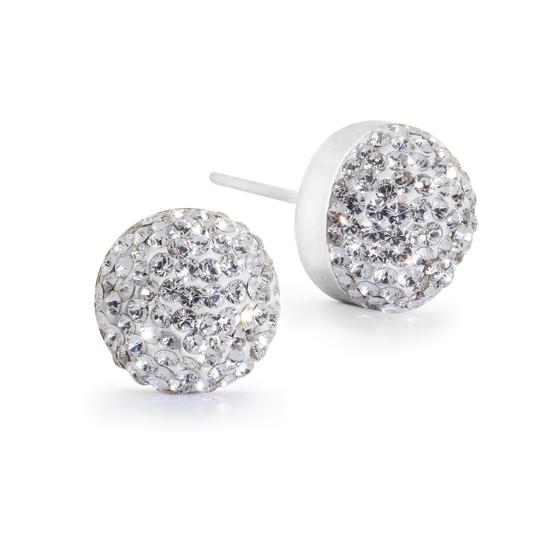 Visit Lisa Drader-Murphy Designs at Mariner's Cove Boardwalk for Made-in-Canada clothing lines, masks, scarves and other accessories. Canadian designer Lisa Drader-Murphy is the president and sole owner of the Lisa Drader-Murphy brand, Hollywood & Luminaries Editor (International) for Story of Fashion Magazine, and a sought-after professional public speaker. Her company is unique in that it is one of few remaining in Canada that houses the design, cutting, production, and retail of her collections – all from her privately run production and retail facilities.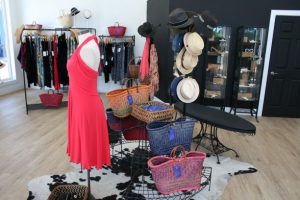 Island Style is a locally owned shop with a focus on local and Canadian made products. They feature more than fifty Prince Edward Island and Canadian Artisans with products from handmade soap & body products, home décor, and clothing.
Islander Life is located at Mariner's Cove Boardwalk offers a line of tshirts and hoodies, perfect for a PEI souvenir.
Indulge
Grab your favorite coffee
Head into Seaside Cafe for your favorite Starbucks beverage. Indulge in an Iced Caramel Macchiato, or try a Caramel Frappuccino. If you crave a sweet treat, grab a Raspberry Danish while you are there to truly indulge – it's delicious.

Or your favorite beverage
Next door, over at The Ship's Company Pub & Galley, sit on the deck in the sun and order your favorite beverage, and savor the sun.

And then your favorite snack
Head over to Chillz Dairy Bar for a sweet and cool treat. If you are sticking to your healthy lifestyle, try the Grapefruit Sorbet – it's dairy and gluten free. If not, you could go with the Build-Your-Own Sundae, add in hot fudge sauce and as many as 4 different chocolate toppings. On the other hand, you could try the Cookies and Cream Gourmet Milkshake. You won't ever order wrong.

Enjoy the Relaxation
No matter what you decide to do, Cavendish Beach has lots of options for rest and relaxation. Maybe a relaxing round of golf is your style, or you require some retail therapy to unwind after a busy day with the family. Either way, take a bit of time for yourself, then go back to your family vacation energized and refreshed!
Keep Reading