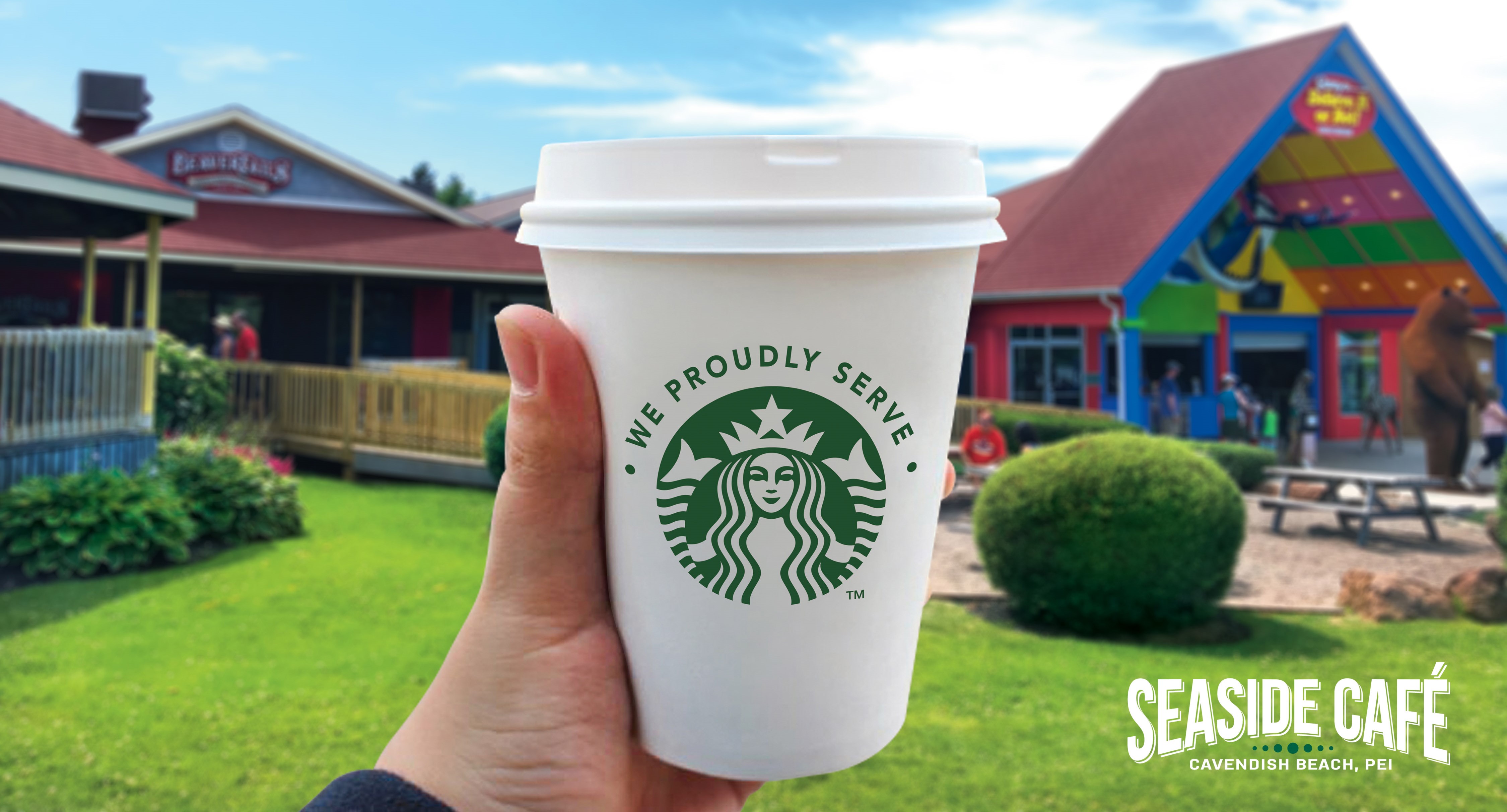 Tired of gas station coffee? Starbucks® coffee is now proudly served at the all new Seaside Café.
The Seaside Café will be proudly serving Starbucks coffee, espressos, blended drinks, teas and cold beverages including Frappuccino's. The cafe will also offer a selection of fresh baked goods.
Starbucks is the premier roaster and retailer of specialty coffee in the world, with 26,000 locations in 75 countries and 90 million visitors every week.
"Starbucks is the most recognized coffee brand in the world," says Matthew Jelley, President of Maritime Fun Group – PEI, the company that operates Mariner's Cove Boardwalk. "It is important to us that Seaside Café serve a leading coffee brand that our guests demand."
Seaside Café is opening June 2019 at Mariner's Cove Boardwalk and is operated by Maritime Fun Group.
About Mariner's Cove Boardwalk Mariner's Cove Boardwalk, the spot for fun, fashion and flavour in Cavendish, is owned by Maritime Fun Group. Current tenants include Ripley's Believe It or Not! Odditorium, Wax World of the Stars, The Ship's Company Pub & Galley, Islands Frozen Yogurt, and Crossfire Adventure Paintball. Family owned and operated, Maritime Fun Group manages 14 attractions across Prince Edward Island and New Brunswick, including Sandspit, Shining Waters Family Fun Park and Magic Mountain.