About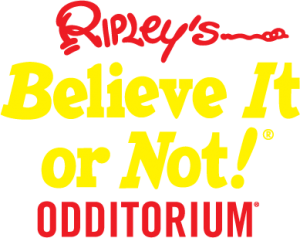 New additions to the Interactive Gallery!
Ripley travelled the world collecting hundreds of oddities. See fossilized dinosaur eggs, portrait of Ray Charles made of confetti, an authentic shrunken head, amazing 10-ft. moving robot made of car parts, life-size matchstick dolphin. 14 galleries of rare collections from around the world… what an adventure! Measure up against the world's tallest man. Unique illusions and interactives, with bizarre videos. Ageless fun.
Purchase admission to any single Mariner's Cove Boardwalk attraction or bundle your fun and SAVE! Double play tickets allow admission to any two of Ripley's Believe it or Not!, Wax World of the Stars, Mariner's Cove Amazing Maze or, Mariner's Cove Real Miniature Golf. Quad Pack tickets allow admission to all four!
Amenities
Open until September 29th!
Air Conditioning
Bilingual
Non-Smoking
Open Off Season