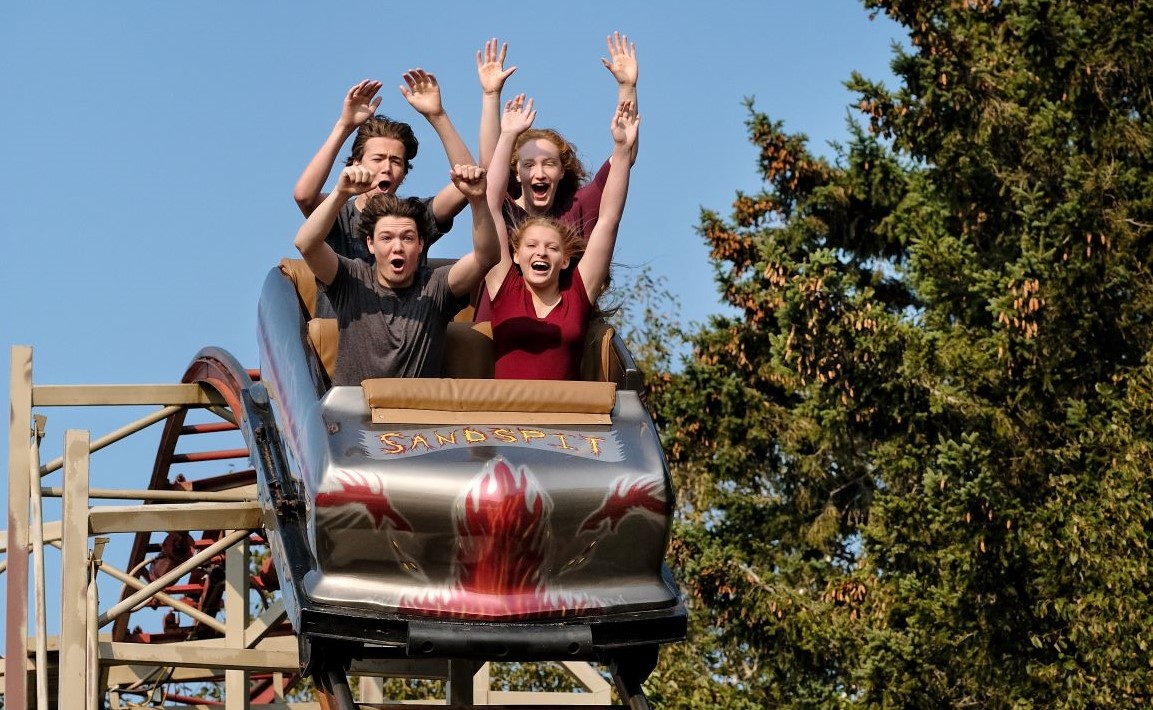 This Thursday, August 16, 2018 is National Roller Coaster Day and Maritime Fun Group is celebrating by inviting Islanders to take advantage of the Exhibition Week Specials that week to enter both parks and ride the roller coasters!
History
National Roller Coaster Day is held every year on August 16th and is a celebration done by major amusement parks, including Busch Gardens and Six Flags. The date August 16 was proclaimed to be National Roller Coaster Day because the first patent for a wooden roller coaster was given on August 16, 1872.
Maritime Fun Group Locations
"Roller coasters are the original thrill ride," says Matthew Jelley, president of Maritime Fun Group. "The Cyclone is one of the most popular rides at Sandspit, and the Buccaneer Bay Bullet roller coaster has been an incredible addition to Shining Waters."
The Cyclone, a 54-meter coaster, designed by Anton Schwarzkopf, is the largest roller coaster in Atlantic Canada. In fact, it is 1,509 feet in length, 37.5 feet high, and includes two corkscrew turns with a 40-foot drop, and riders have to be over 48" tall to ride it.
In 2015, installation of the Buccaneer Bay Bullet happened at Shining Waters Family Fun Park. Specifically, it is a train model in bright yellow, 1,181 feet in length, 26 feet high and with a 24-foot drop. Overall, the coaster ride itself is an exhilarating trip around Buccaneer Bay overlooking the Route 6.
It is the second year Maritime Fun Group has celebrated National Roller Coaster Day by encouraging coaster enthusiasts to ride 10 rides on either roller coaster at Sandspit or Shining Waters and enter to win prizes.
Did you know?
The fastest roller coaster in the world is the Formula Rossa, located in Abu Dhabi's Formula One theme park. Maritime Fun Group's Adam Hickey and Matthew Jelley will be riding this coaster which hits speeds of 149 mp/h in February of 2019 when they head to Dubai to attend the IAAPA Conference (Read more).
Six Flags, which was mentioned above, has the most roller coasters in one park with 19 different coasters
The Matterhorn Bobsled roller coaster was the very first steel roller coaster. It was built in 1959 for Disneyland in California
A complete list of roller coaster facts here.
More
Check out what The Guardian wrote about National Roller Coaster Day here.
Pick your Coaster , get your passes, and Roll!