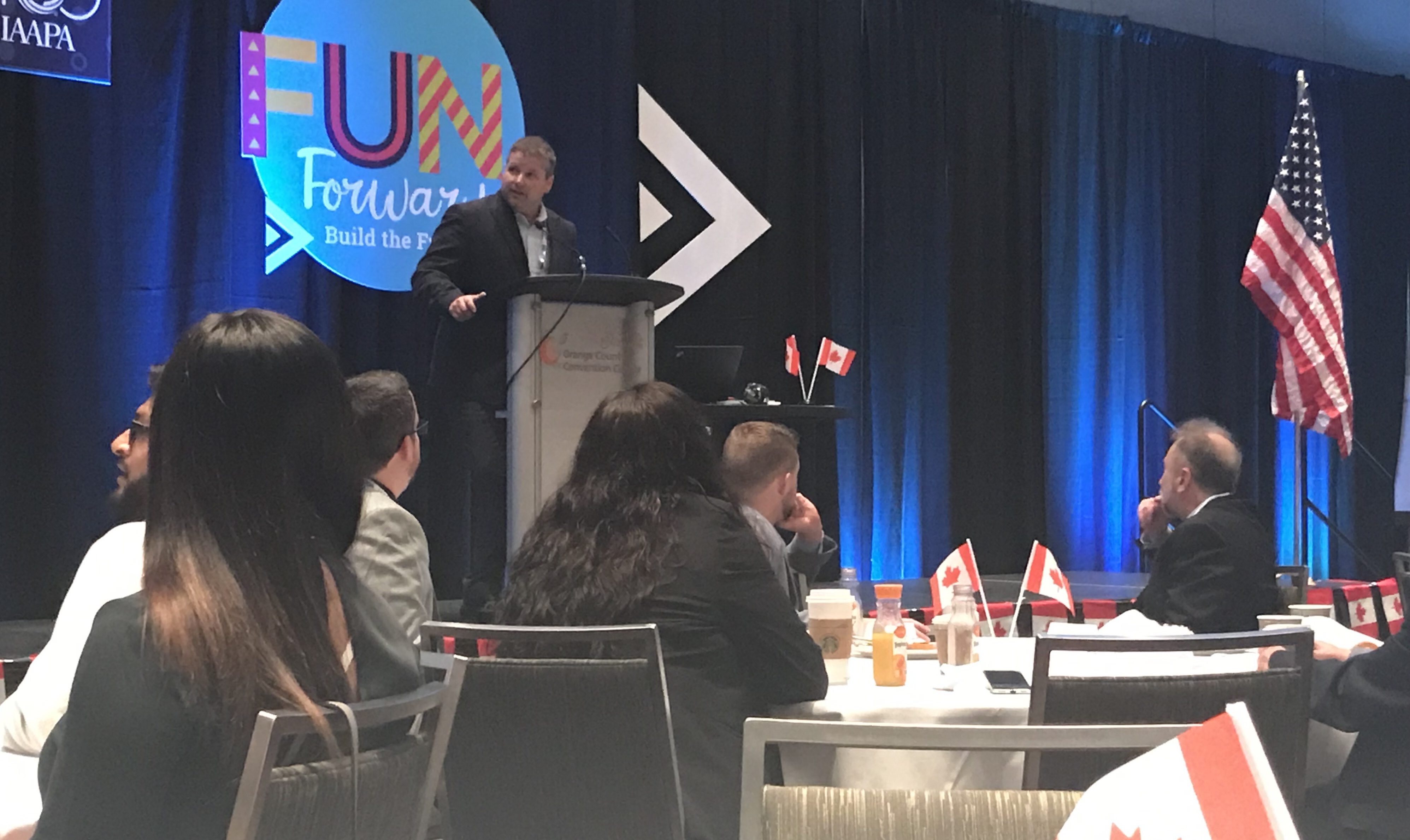 Matthew Jelley, President of Maritime Fun Group-PEI, spoke at the International Association of Amusement Parks and Attractions Expo's Canadian Breakfast to tell the Maritime Fun Group story. IAAPA represents over 5,300 attraction, supplier, and individual members from over 100 countries with member facilities including amusement and theme parks, water parks, family entertainment centers, zoos, aquariums, science centers, and museums.
The popular expo takes place in Orlando, Florida every year.
Matthew started the talk with a laugh. "They asked me if I could get up and talk for 30 minutes. For those of you that know me, talking about myself is what I do best."
He outlined his own start; working at Sandspit 29 years ago, then together with other business partners, acquiring Magic Mountain, building Shining Waters Family Fun Park from the ground up, and other expansions.
Today, Maritime Fun Group operates over 15 attractions and employees over 400 staff.
Read More
Take a look at some other conferences Maritime Fun Group is attending
Take a look at the IAAPA website!