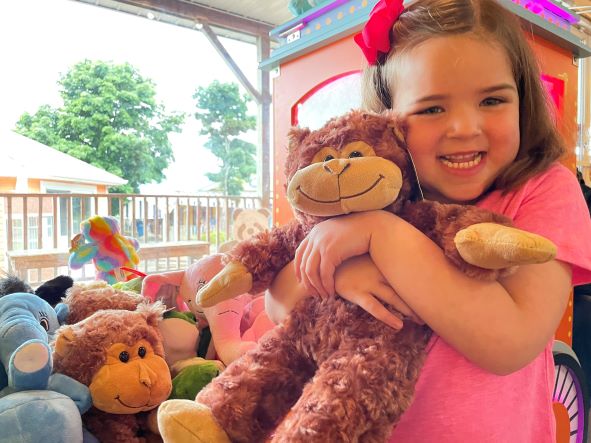 Maritime Fun Group is opening up a Teddy Bear Village "pop up" store at the Charlottetown Mall on November 1, 2021 for the winter months.
Teddy Bear Village is a build your own teddy bear store where the child chooses their bear, then gives them a heart, and then the bear gets filled with fluff. They can select outfits and accessories, choose a name and fill out their own adoption certificate. There is a wide selection of bears, from golden retrievers to weiner dogs, toothy alligators to sparkly unicorns, and fierce lions to fuzzy owls. Outfits range from cozy pajamas to sports uniforms and everything in between.
It's a perfect activity for young children to feel connected to their toys, which quickly become their new best friend. Gift cards for different Teddy Bear Packages are also available, which make great Christmas gifts. Gift Cards will be available online and in store.
The pop up store will also feature a wide selection of unique candy and treats.
Teddy Bear Village will be open November 1, 2021 until March 2022.
Maritime Fun Group purchased the Teddy Bear Village Cavendish location in 2021 and moved that store to next to Yippee's Playcade. The Cavendish location operates from June to September.
The Teddy Bear Village Charlottetown location will be at the Charlottetown Mall, next to Boathouse.