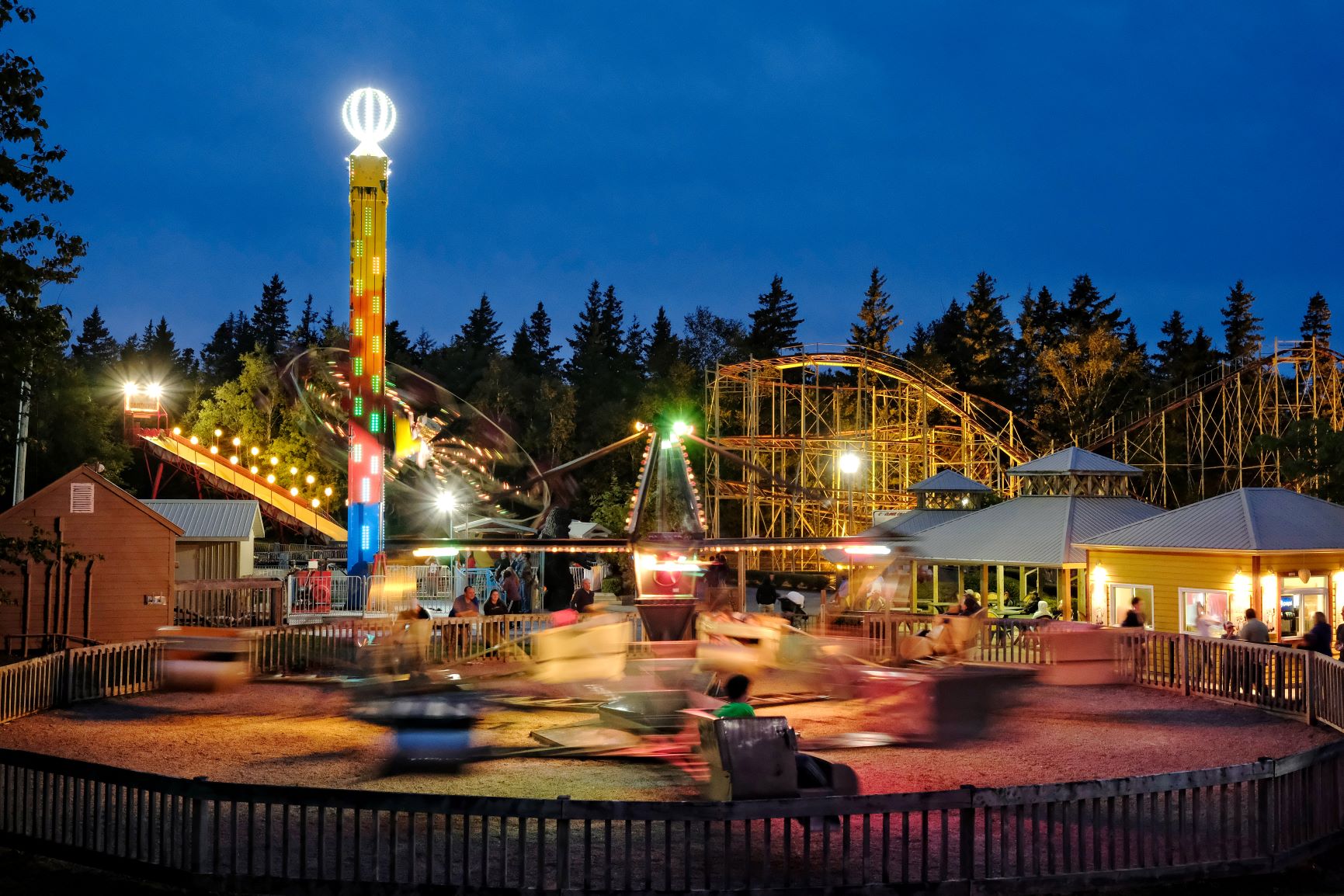 We have news.
We are happy to finally share that we are planning to open Sandspit this summer. And because it looks so nice the next few days, we are planning a special opening Friday, June 26 and Saturday, June 27.
You will need to know about a few changes though. In addition to increased cleaning procedures and physical distancing measures, we are taking some additional steps for this season in order to ensure everyone's safety, gather family contact information, and control capacity. Check out the Sandspit page for more details, but here are the major changes:
Due to the limited capacity, each guest entering the park must purchase a bracelet, even if you are not planning on riding the rides. Entrance to the Go Karts (additional charges apply) will be separate from the rest of the amusement park.
Because we are shifting to a general admission and eliminating the family pass, we have reduced our price to $23.00 per person, including tax, for all guests over 36″ tall. For this year, guests under 36″ are free.
You can choose a day pass, valid from 10am to 4pm, or an evening pass, valid from 5pm to 10pm.
To allow us to manage these new capacity limits, you must purchase your passes online in advance for the day or evening you wish to visit. Spots will be limited, so plan ahead!
To start the season, we will be open Thursday to Sunday each week. Except next week, we'll be open for Canada Day, Wednesday, July 1, as well. Extra days and special openings will be communicated through Facebook and our website as they are added.
A few other things to note. Bring a mask – we are requiring guests that are riding the rides wear a mask when the ride attendant is doing their safety checks, as physical distancing will be impossible. Our staff will be wearing a mask as well. If you want to ride to go karts, feel free to bring your own bike helmet. If you do not bring one, we will have freshly sanitized helmets on site.
Visit the Sandspit page for a more complete set of changes, read through the FAQ or visit the store to book your passes.
Summer is officially here, and we hope to see you soon!