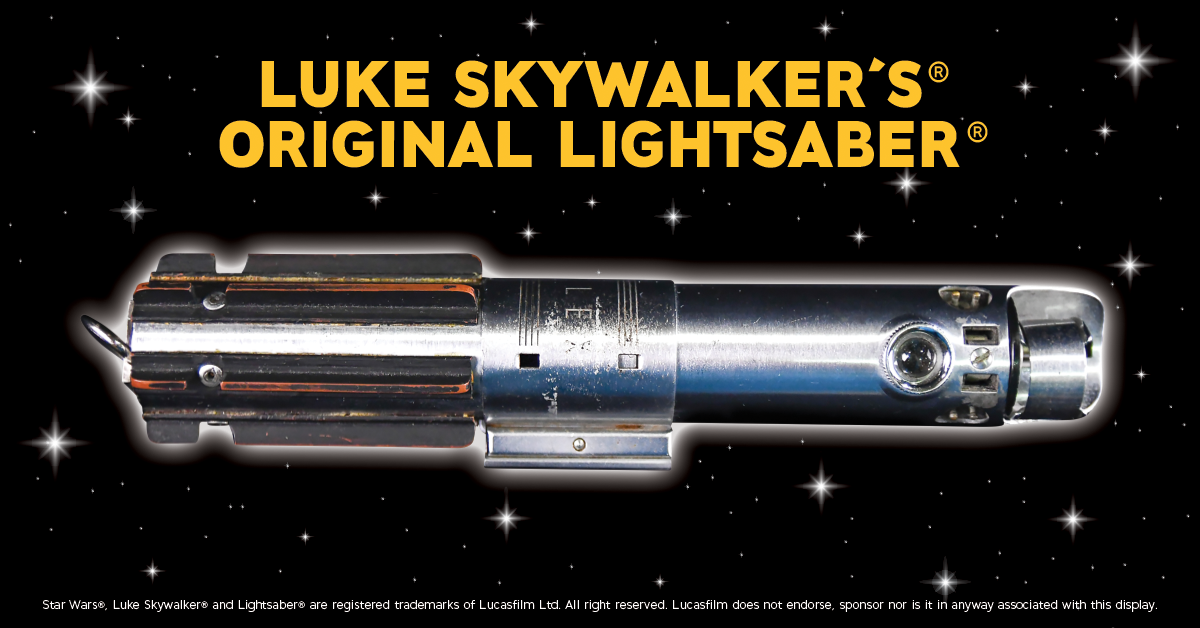 Ripley's Believe It or Not! Odditorium in Cavendish is getting a very special display. The original light saber used by Luke Skywalker™, played by Mark Hamill in Star Wars: The Empire Strikes Back™ will be in Cavendish for a limited time this June.
Believe it or not, this lightsaber was constructed from a vintage 1930s Graflex camera flash gun. The handle still has the original Graflex logo etched into it. It comes from the archives of Gary Kurtz, the producer on the first two Star Wars films.
Edward Meyer, VP of Exhibits & Archives for Ripley's Believe It or Not! acquired the piece at the Profiles in History Hollywood Auction on June 28, 2017, for a staggering $450,000!
"Luke Skywalker's original lightsaber is the crown jewel in our Hollywood memorabilia collection. It is the most important and famous movie prop of all time," says Meyer.
The lightsaber will be displayed at Ripley's Believe It or Not! Odditorium located at Mariner's Cove Boardwalk in Cavendish for a limited time. The exhibit will be open to the public starting on Wednesday, June 13 and will run through to Monday, July 2.
"We are extremely lucky to be able to bring this piece of Star Wars memorabilia to the Maritimes," says Matthew Jelley, President of Maritime Fun Group-PEI, the company that operates the Cavendish Odditorium. "We are looking forward to sharing it with our fellow Star Wars fans!"
The public is invited to view Luke Skywalker's Lightsaber during those two weeks. Ripley's will also be hosting a special event on Saturday, June 23, for customers who show up in their Star Wars costume on June 23 from 10:00 am to 6:00 pm to receive a special treat!
Read More
Find out What's New with Maritime Fun Group!
See FOX News article about Luke's Lightsaber™.