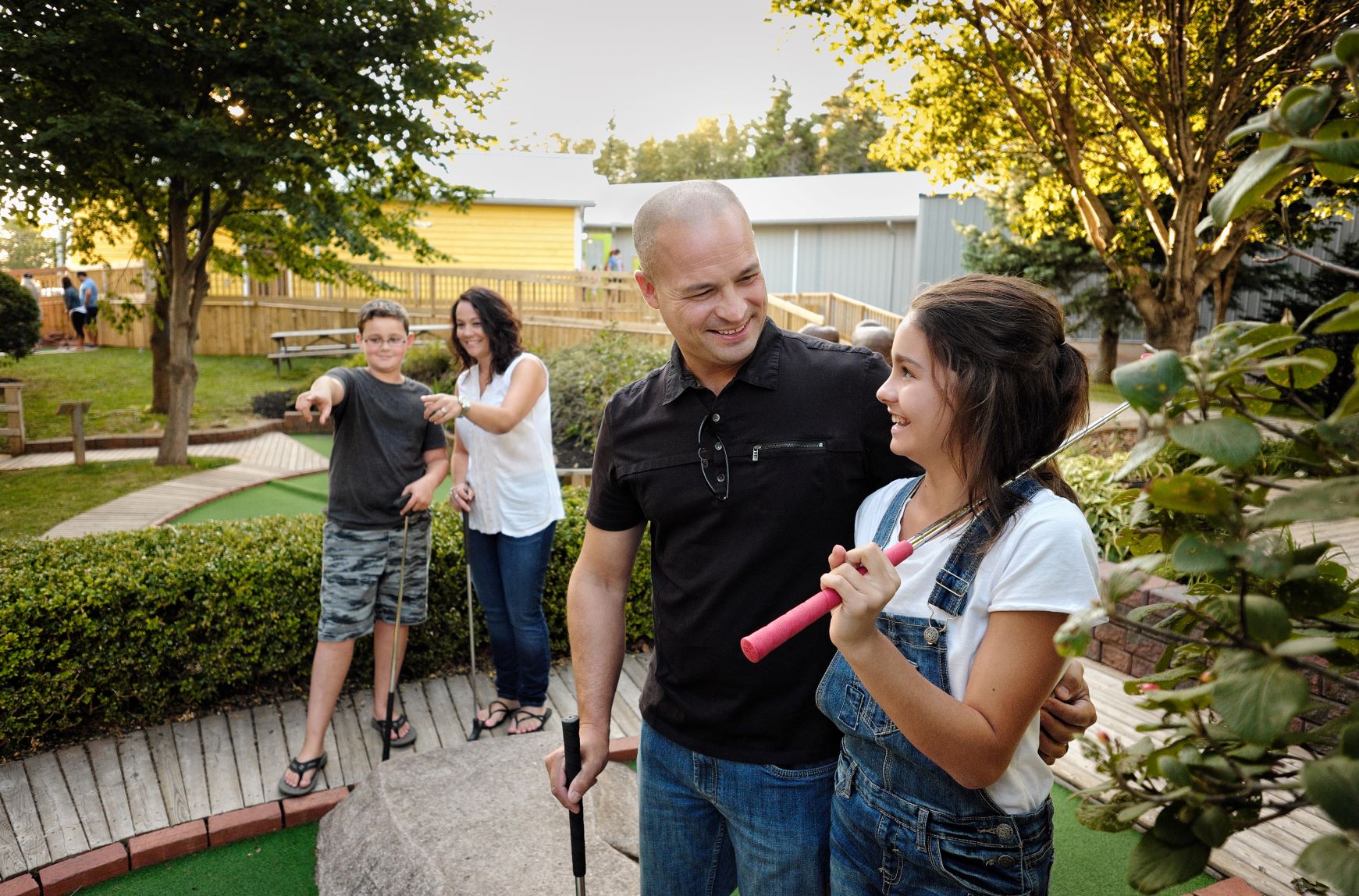 There are three new attractions opening in Cavendish for the 2017 tourism season. The new Cavendish Beach Adventure Zone will open mid-June with three family-friendly activities, including two brand new attractions.
"Our team has been working very hard throughout the winter to bring these three new attractions to Cavendish," says Matthew Jelley, President of Maritime Fun Group, the company that owns the property. "It will further cement Cavendish's reputation as Atlantic Canada's family destination."
Route 6 Motel
Route 6 Motel – A Haunting Experience will be PEI's newest haunted attraction. The space was formerly King Tut's Tomb, converted into a series of hallways and designed to be a suspense-filled walk through a haunted motel. Although set in a motel, nobody will be spending the night in this new walk-through attraction.
"The research that went into the property was pretty fun," said Adam Hickey, who developed the haunt. "We visited a lot of haunted houses. Our scares are going to be more about scaring than grossing you out. Also, the attraction can be adapted for younger audiences in the daytime."
The Hangar Laser Tag Arena
The Hangar Laser Tag Arena was converted from a 3000-square foot airplane hangar and attached to the back of the building. This attraction is going to be a showcase arena built in conjunction with Art Attack and Delta Strike Laser Tag Equipment. The two companies are international leaders in laser tag design and construction.
River of Adventure Miniature Golf
Cavendish Beach Adventure Zone will also include River of Adventure Miniature Golf, an outdoor mini golf course that has previously been in operation. The course has been renovated with all new green and signs.
Maritime Fun Group purchased the King Tut's Tomb property in the fall of 2016 and spent the winter renovating the site.
The site will be open to the public in mid-June with a grand opening planned for Saturday, July 15. The attraction will close for a short time in September and re-open October weekends in advance of Halloween.
Read More
Learn about each attraction at the Cavendish Beach Adventure Zone website!
Stay up to date with all Maritime Fun Group news with What's New
Learn about Delta Strike Laser Tag Equipment