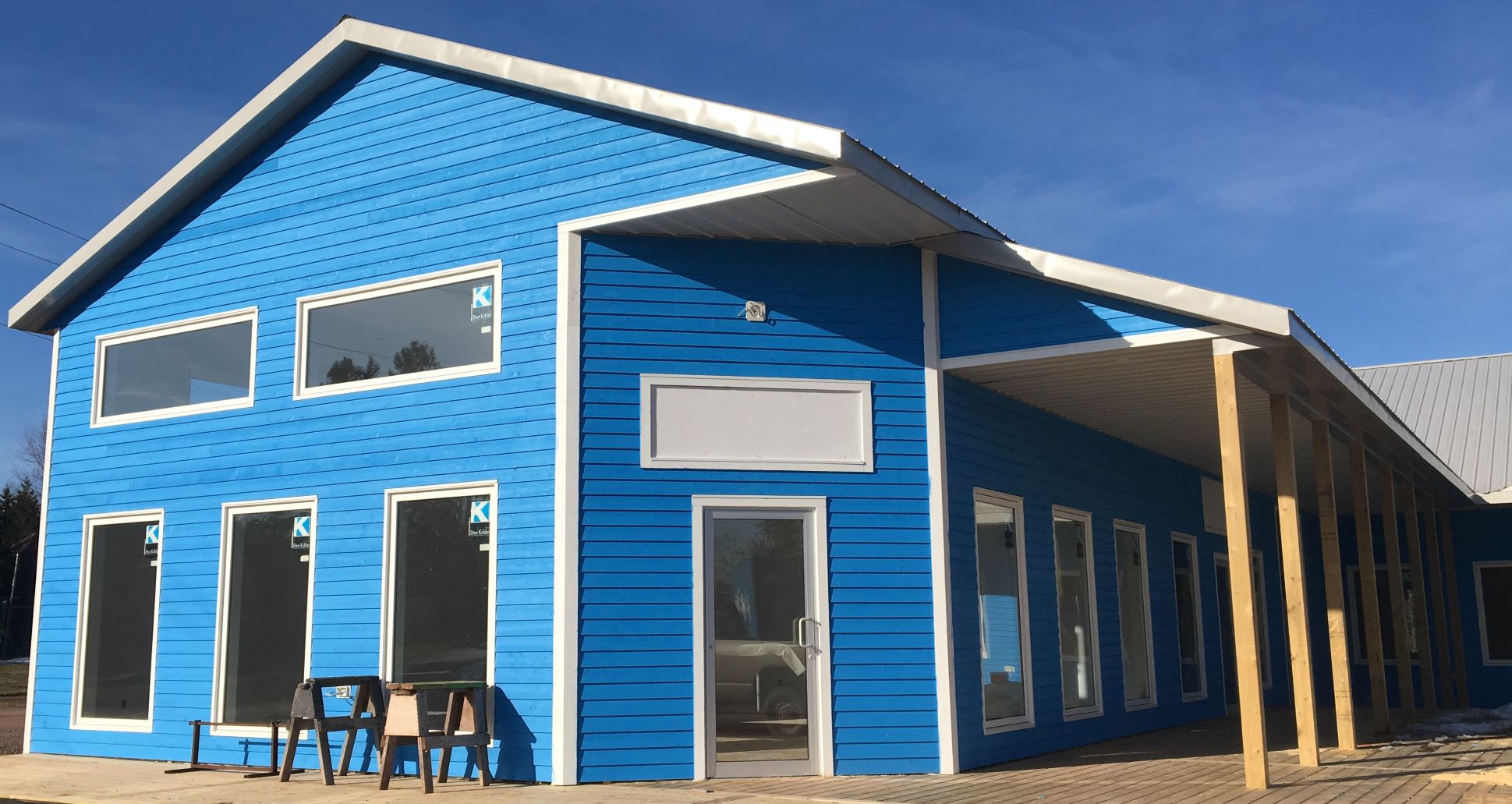 Mariner's Cove Boardwalk is expanding again with the construction of an all new section of the boardwalk, with several new vendors and space to accommodate even more.
The boardwalk expansion, called Mariner's Cove Marketplace, has space for five vendors, and three spots spoken for already.
"Mariner's Cove Boardwalk has been growing steadily the past few years," says Matthew Jelley, President of Maritime Fun Group, the company that operates the boardwalk. "We are really happy to welcome new vendors to the boardwalk and allow other vendors the chance to expand."
The Ship's Company Pub and Galley
Mariner's Cove Marketplace is welcoming The Ship's Company Pub and Galley. The Pub is operated by Jamie Newson and Miranda Ellis, who previously operated The Lost Anchor restaurant. Under their leadership, The Lost Anchor has consistently ranked as one of the top restaurants in Cavendish according to Trip Advisor this past summer.
The Ship's Company will be the first licensed sit-down restaurant at Mariner's Cove Boardwalk.
"We are very excited to launch our new location for the 2018 season," Miranda Ellis assures. "Don't worry though, the same great food and awesome friendly service are coming with us."
The increased kitchen size will allow for a larger menu, which will include returning favorites, as well as a larger offering of burgers, vegetarian items and of course, more seafood.
"We just came back from our test kitchen, and we're really excited about the new menu," continues Miranda Ellis. "The lobster ravioli is my favorite!"
Cocoon at the Beach Spa
Cocoon at the Beach Spa will be moving from their previous location at the boardwalk to the new Marketplace. The move will give them three times the space.
"Increasing the size of our space allows us to expand our offering," says Michelle Vail, owner of Cocoon at the Beach Spa. "We'll now be expanding our service menu to include; women's and men's hair styling and barbering, and an adult only relaxation spa area providing wellness treatments such as facials, massages, manicures and pedicures.
We will also expand our family spa area welcoming all to enjoy spa experiences. Families that spa together stay together!"
Growing Together
"We are pleased to partner with these two energetic entrepreneurs and work together to grow both their business and ours," continues Matthew Jelley.
Visitors to Mariner's Cove Boardwalk this summer will also be able to enjoy BeaverTails pastries while strolling the boardwalk. The new BeaverTails location will be offering the iconic BeaverTails pastry, BeaverTails Poutine, MooZoo smoothies and BeaverDogs.
Mariner's Cove Boardwalk will be opening May 2018.
Read More
Take a look at the BeaverTails menu!
Check out everything Mariner′s Cove Boardwalk has to offer!
Keep up to date with What′s New around Maritime Fun Group