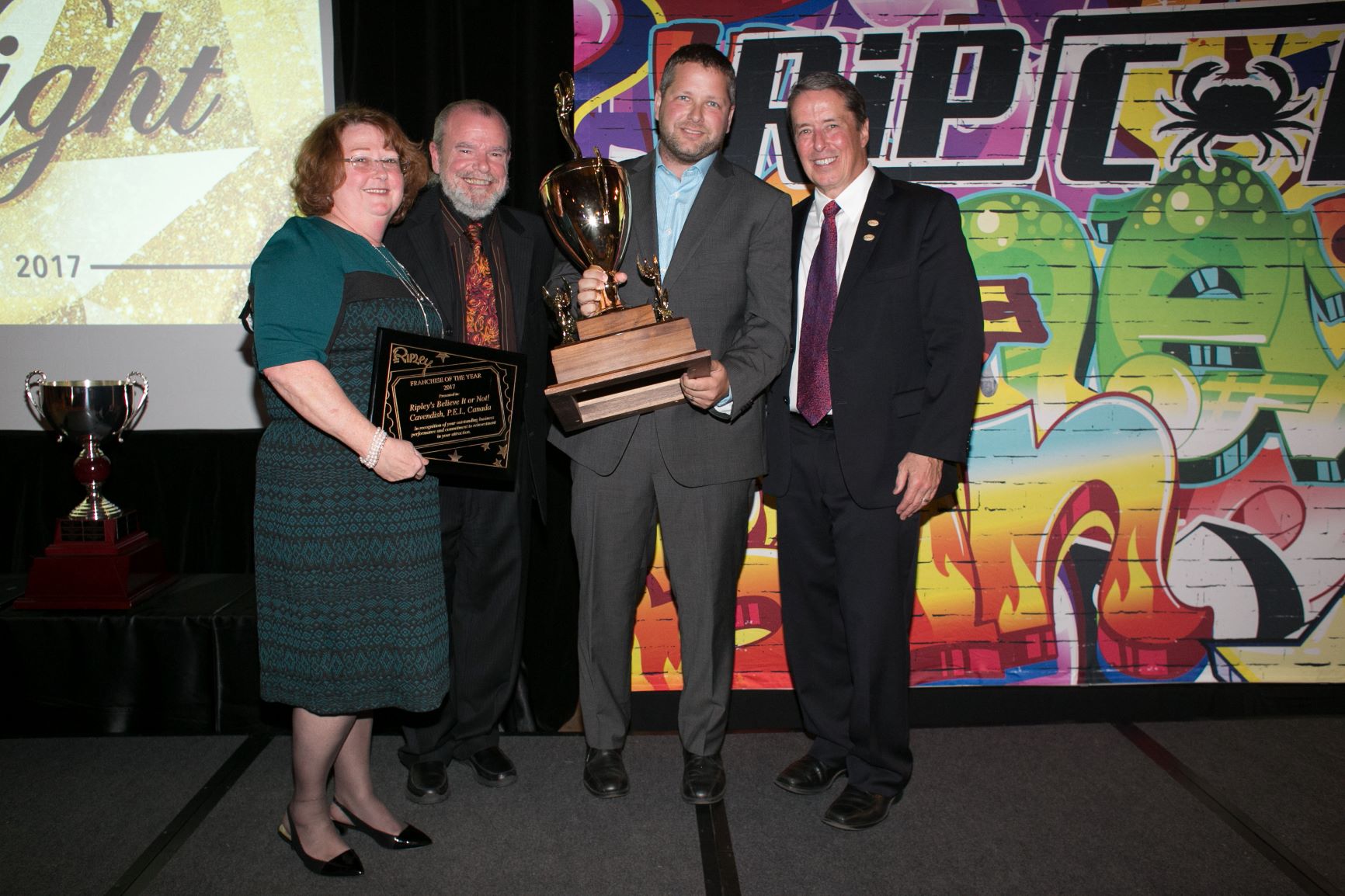 Ripley's Believe It or Not! Odditorium in Cavendish, PEI has won the Franchise of the Year Award from Ripley Entertainment Inc. in an award ceremony in Baltimore, Maryland last week.
The Franchise of the Year Award is handed to a franchise with outstanding business performance, including financial performance, superior guest service and shopper scores, compliant with all aspects of the Franchise Agreement, participates in an ongoing capital reinvestment program and exceptional overall show quality of the business.
Maritime Fun Group purchased the Ripley's Believe It or Not! Odditorium in 2015.
"I was ecstatic when they announced the winner," says Matthew Jelley, President of Maritime Fun Group. "We have made considerable investments to improve the attraction during the past two years, so it's nice to be recognized for our efforts. Now its time to start planning for next year!"
The awards ceremony took place at RipCon, Ripley Entertainment's annual convention, held this year in Baltimore, Maryland. Ripley Entertainment includes over 100 attractions, including 30 Believe It or Not! Odditoriums in 11 countries worldwide.
Ripley's Believe It or Not! Odditorium is located at the Mariner's Cove Boardwalk in Cavendish, PEI. It features 14 different galleries, and unveiled two new interactive exhibits in 2017.
Read More
Check out other attractions on the Mariner's Cove Boardwalk
Take a look at What's New with Maritime Fun Group