Finding things to do on Prince Edward Island isn't hard. There is so much to do here, no matter whether you are a golfer, an adventure seeker, a parent trying to keep kids busy, or an avid foodie hoping to please their palate.
There is something for everyone at Mariner's Cove Boardwalk, and we've curated a selection of unique things to do while you are here. From taking a selfie with Denzel Washington, getting a princess spa makeover, or mining for gold, there is always something new to discover.
Take a selfie with Johnny Depp
The notorious star of Pirates of the Caribbean franchise is just standing on the red carpet waiting for you. Located at Wax World of the Stars, you can also see other icons like Nicole Kidman, Denzel Washington, Marilyn Monroe, and even Harrison Ford (well, he's encased in carbonite as Han Solo in The Empire Strikes Back, but still!)
Indulge in a delicious seafood dinner at The Ship's Company
Sit on the largest deck in Cavendish, and pick from one of their seafood specialties. We recommend the Fish & Chips! The Ship's Company often has live music on the weekends, so check out their Facebook page for more details.

Try the most challenging Mini Golf course on PEI
We won't deny it. This is a tough course. It's called Mariner's Cove "Real" Miniature Golf Course for a reason. It's like a real golf course, complete with sand traps, water hazards and there is no side rails to ping your ball back on the green.
Send Secret Messages through Jewelry
Pick out a secret message for a loved one in Morse Code for their the necklace or bracelet. Morse Code Jewelry is custom-built at McGregor & Currie Jewelry. The necklace here is Morse Code for "Fierce."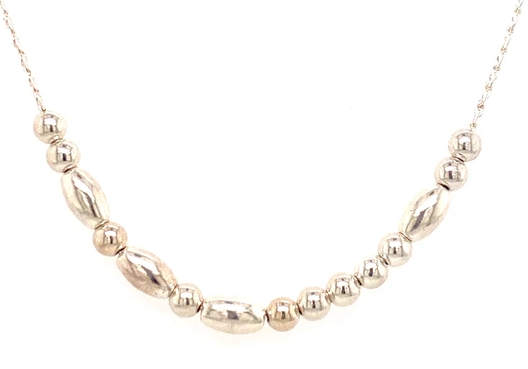 Get a Princess Makeover
Check out Cocoon Wellness Spa at the Beach and their Princess Package, perfect for those that like to feel fancy!
Leave a Message on a Giant Lite Brite
For those of us that grew up in the 1980's, this classic game is now in life-size form! Place multi-colored pegs into holes to leave your mark on the world. Find it at Ripley's Believe It or Not! Odditorium.
Take a Bite of Canadiana
The famous Canadian dessert shop, BeaverTails Pastry, is located at Mariner's Cove Boardwalk. Choose between the sweet and simple Cinnamon Sugar, the tantalizing Triple Trip, the popular Hazel Amour, and so much more!
Get your Souvenir Hoodie
Pick up your Island souvenirs at Islander Life Apparel. In addition to some fun souvenirs like coffee mugs and magnets, Islander Life also has a line of hoodies and t-shirts that will be a cozy reminder of your trip to Cavendish.
Mine for Gold and other treasures
Grab one of the sieves and pan for emeralds, rubies, gemstones and fossils in our mining sluice at Mariner's Cove Mining Co. Is that a crystal point you just found? Keep mining and you may discover an arrow head.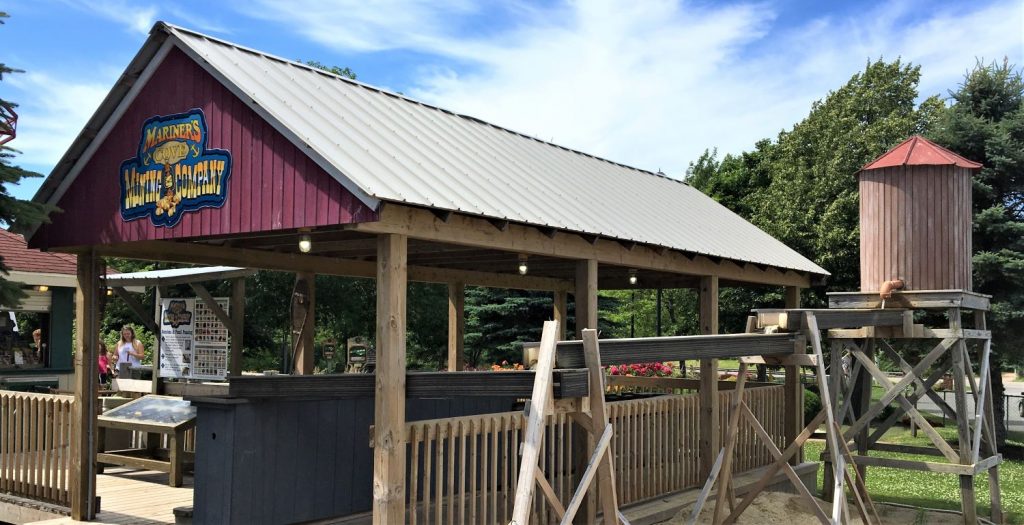 There is so much more fun things to do at Mariner's Cove Boardwalk, this is just a small sample!